SOLD! $596,020.00
73.33 ACRES, HOME w/LAKE, BARN & TILLABLE REAL ESTATE AUCTION
Betty J. McIntosh will offer for sale at Auction the following Real Estate located on 6631 Louisville Rd., Terre Haute, Indiana, Riley Township, Vigo County.
Wednesday, October 7, 2015
DIRECTIONS: From SR 159 & SR 46 (in Riley, IN), go East on SR 46; Turn right (South) onto S Canal St. (S Canal St. becomes Louisville Rd.); Proceed to Property. WATCH FOR JOHNNY'S SIGNS!
TRACT 1, 2 & 3 - $525,000.00 THANK YOU!!! SOLD!!!
TRACT 4 - $71,020.00 THANK YOU!!! SOLD!!!
Wednesday, October 7, 2015 @ 2:00 PM
NOTE: This property may be purchased prior to Auction by contacting the Auctioneer with an offer and the Seller will act on the offer. The deadline for making this offer is: Tues., Oct. 6, 2015 at 12:00 Noon First Accepted Offer Buys!
Please call prior to Auction to see if Real Estate has sold!
Real Estate: This property is being offered in 4 Tracts. They may be purchased in any combination or as a whole.
Tract 1 is 15.9 acres m/l with 14.8 acres tillable m/l. This property may be used as tillable or a subdivision. City Water, electric, sewer & gas should be available. Ingress-egress is available from Vine Street.
Tract 2 is 17.69 acres m/l with 16.56 acres tillable. This tract is all tillable & has ingress-egress (a culvert is needed) from Louisville Rd. There should be electric available.
Tract 3 consists of a Bedford stone 2 bedroom, 2 bath home w/a like new metal brown-colored roof and is situated on 23.44 acres m/l. The home has a large sunroom, vaulted wood-beam ceiling, fireplace, gas boiler heat (warm floors) & a 2 car built-in garage. The large sunroom has a lot of jalousie windows that look to the approx. 6 acre lake. The master bedroom has a wood trayed ceiling w/built-in chest of drawers plus his & her closets (very nice). The home has a built-in, slide out Murphy bed, several pocket doors & whole house ceiling exhaust fan. The washer, dryer, dishwasher, range and refrigerator stay w/the home. The lake has an island. There is a 250 ft. water well. There is a 60 ft. x 30 ft. metal sided horse barn w/8 stalls, wood chute, vapor barrier, sliding door, service door & metal roof. The barn has a concrete floor in the wash room, tack room and feed room. There is also a 60 ft. x 40 ft. metal Quonset hut with concrete floor.
Tract 4 is 16.3 acres m/l of woods. There is ingress-egress from SR 159. There is a new culvert with white rock (for ingress-egress), electric & city water should be available. Great woods for camping & Hunting!!
Parcel Numbers: 84-10-21-209-002.000-018; 84-10-21-276-001.000-018; 84-10-21-239-001.000-018; 84-10-21-251-002.000-018
Legal Description: SE COR NW NE D-393/204 21-11-8 14.85 AC; S END W 1/2 E 1/2 NE D-393/204 21-11-8 15.98 AC; MID NE D-393/202 21-11-8 22.06 AC; IN SW NE D-393/204 21-11-8 19.115 AC
Real Estate Taxes: Tract 1 is approx. $464 per year. Tract 2 is approx. $544 per year. Tract 3 is approx. $1,256 per year w/mortgage exemption & homestead credit. Tract 4 is $379 per year. Taxes will be pro-rated.
Terms: The Successful Bidder will deposit 10% of the contract purchase price (minimum $1,000, except for exempt entities) at the Auction in the form of cash, cashier's check, approved personal check or company check with bank letter of guarantee (no bank drafts). The Buyers will sign a non-contingent real estate contract with the balance due in 30 days or thereafter within 5 days of presentation of insurable title. The Real Estate will be sold "AS-IS" with no warranty, expressed or implied, but will be free and clear of any liens or encumbrances. An ALTA 2006 Title Insurance Commitment in the amount of the contract price will be supplied to the Buyers by the Seller and Seller shall pay for title search, premium for owner's policy and cost to correct any title defects. If obtaining a loan, the Buyers shall pay the mortgage policy and recording of necessary documents. The Auction will conclude when the Auctioneer determines that all Buyers have made their best and final offers. Anyone desiring to bid must be approved prior to sale by Johnny Swalls. Any statements made by the Auctioneer on day of sale or during the sale take precedence over any oral or written heretofore.
Buyers Premium: The Buyers will pay 6% Buyer's Premium which will be added to the bid price to arrive at the contract price.
Possession: POSSESSION OF HOME: At closing and not before.
Mineral Rights: All coal, fireclay, gas and underlying minerals owned by the Sellers will be transferred to the Buyers. Sellers will not warrant title to underlying minerals.
Survey: The Buyer(s) will pay for Survey, if needed.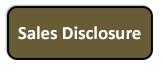 Email: auctions@jswalls.com
FOR PRIVATE SHOWING CALL: 812-249-5090 or 1-877-696-5099
AGENCY: Johnny Swalls Auction, Inc. and it's Representatives are Excluve Agents of the Seller.
AUCTIONEER/BROKER: Col. Johnny Swalls, CAI, GPPA, CAGA, CREA, AU1026257, RB14033902, AC30700074.
982 Real Estate Parcels Sold of the last 999 Listed!!

ADDITIONAL PHOTOS