SOLD! $200,000 THANK YOU!
Martha E. Piekarski will offer for sale:
Home and Improvements on 70.05 Acres m/l
DIRECTIONS:
Tract 1 - Home, Garage & Barn on 10 Acres - The home is located at 4699 E Lambert Avenue, it has 2 Bedrooms and 1 Bath. There is a covered front porch, well water, septic, and a recent metal roof. The living room has a fireplace and there is a pair of French doors leading to the dining room. There is a 1-Car Detached Garage. There is a large antique barn with a dirt floor.
Tract 2 - 30 Acres Mostly Tillable
Tract 3 - 30 Acres Woods
The Real Estate includes a home with improvements situated on 70.05 acres with 28 tillable m/l in Vigo County, Rosedale (County Line Road), Indiana.
Parcel Numbers: 84-03-06-100-005.000-012
Legal Description: W SIDE NE & E SIDE NW 2006004606 2004019704 D-362/709-2 6-13-8 70.050AC
Real Estate Taxes: $1,406 m/l per year
Terms:
Mineral Rights: Mineral Rights: An ALTA 2006 Title Insurance Commitment in the amount of the contract price will be supplied to the Buyer for the surface, if the Buyer desires a mineral search it will be at Buyers cost and will not delay the closing. Mineral Rights: All underlying minerals, coal, fireclay, gas and oil rights owned by Seller will go to the Buyer, if any and without any warranty.
Survey: Buyer will pay for survey, if one is needed.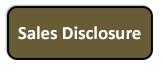 Email: auctions@jswalls.com
FOR PRIVATE SHOWING CALL: 812-249-5090 or 1-877-696-5099
AGENCY: Johnny Swalls Auction, Inc. and it's Representatives are Excluve Agents of the Seller.
AUCTIONEER/BROKER: Col. Johnny Swalls, CAI, GPPA, CAGA, CREA, AU1026257, RB14033902, AC30700074.
1,016 Real Estate Parcels Sold of the last 1,023 Listed!!

ADDITIONAL PHOTOS