SOLD PRIOR TO AUCTION! $330,320.00
63.13 Acres HOME AND BARN REAL ESTATE AUCTION
Kyle D. & Anita D. Butler will offer for sale at Auction the following Real Estate located on 14902 W. State Rd 54, Linton, Indiana, Greene County.
Wednesday, September 2, 2015 at 2:00 PM
This property may be purchased prior to Auction by contacting the Auctioneer with an offer & the Sellers will act on the offer. The deadline for making this offer is: Tues. Sept. 1, 2015 at 12:00 Noon First Accepted Offer Buys!
DIRECTIONS: From Dugger, IN travel east on State Rd 54, to the property. Property will be on the left. WATCH FOR JOHNNY'S SIGNS!
The Real Estate has a 6 acre m/l strip pit (Lake) with dock, 40 ft. x 60 ft. established garden, 47 fruit trees including pears, plums, cherries, peaches, apples, Gooseberries, 2 Lines of blackberries and a Concord grape arbor. There are approx. 40 acres m/l for hay or pasture
There is a 1920's lighted manure spreader.
Tract 1 consists of a Morton pole barn home with valuted ceilings, 3 bedrooms, 3 full baths and is situated on 19.55 acres m/l. The home has 200 ampere electric, 2 ventless fireplaces, gas forced air furnace, heat pump w/natural gas, central air (new in Nov. 2014) and an alarm system. All windows are hurricane rated & enery efficient. As of August 2014 there was new carpeting installed in the living room and family room. As of September 2014 there was new vinyl installed in the kitchen.
There are remote controls on all overhead fans and lights, interior doors are 46 inches wide or wider, solid wood and have brass plates. There is new white porcelain tile through out the home. The 3rd bath has a laundry utility tub.
The pole barn home is 36 ftx. x 75 ft., 2,700 sq. living space.
There is an 8 ft x 75 ft covered concrete porch, large wood deck w/gazebo, 40 ft x 60 ft established garden, 9 Frost free spigots (5 of them have 110 elec. ran beside them), all underground utilities, Security lights (220v), 1,000 ft. gravel driveway and a 10 ft x 10 ft dog pen.
There is a 200 ft. x 6 ft. Morton barn with 14 stalls, tack room, office, over head lights (220v), riding arena (approx. 60 x 110 ft) with water system, turn out lots for livestock, high tinsel wire, 200 amp electric, 18 ft. electric overhead door, 5 alum. sliding doors (15 ft x 15 ft) and 1 alum. sliding door (15 ft x 30 ft). There is a 1,800 ft. m/l runway that is on the west side of Tract 1 and Tract 4.
Tract 2 is 9.07 acres and has a 30 ft. gravel driveway from the beginning to end. There are woods. There is an ingress-egress easement.
Tract 3 is 11.41 acres with road frontage from County Rd 1500, city water and electric should be available.
Tract 4 is 23.1 acres with approx. 6 acre lake with 14 ft. at the deepest point. There is a nice wood dock and woods with lots of wildlife. Entrance is off of CR 1500.
CLOSE ATTRACTIONS: Red Bird riding is a quarter mile or less away. Green Sullivan Forest is approx. 3 miles away. The Seller states, "The Real Estate is on the highest land in Linton. This area is the old Ellis Hill area."
Parcel Numbers: 28-06-05-000-018.000-017; 28-06-05-000-020.001-017
Legal Description: 017-00174-00 PT NW SW 5 7 7 9A PT SE SW 5 7 7 5.15A PT SW SW 5 7 7 25.88A; 017-02743-00 PT NW SW 5-7-7 23.10A SURF.
Real Estate Taxes: Approx. $2,129.00 per year and will be pro-rated at closing.
Terms: The Successful Bidder will deposit 10% of the contract purchase price (minimum $1,000, except for exempt entities) at the Auction in the form of cash, cashier's check, approved personal check or company check with bank letter of guarantee (no bank drafts). The Buyers will sign a non-contingent real estate contract with the balance due in 30 days or thereafter within 5 days of presentation of insurable title. The Real Estate will be sold "AS-IS" with no warranty, expressed or implied, but will be free and clear of any liens or encumbrances. An ALTA 2006 Title Insurance Commitment in the amount of the contract price will be supplied to the Buyers by the Seller and Seller shall pay for title search, premium for owner's policy and cost to correct any title defects. If obtaining a loan, the Buyers shall pay the mortgage policy and recording of necessary documents. The Auction will conclude when the Auctioneer determines that all Buyers have made their best and final offers. Anyone desiring to bid must be approved prior to sale by Johnny Swalls. Any statements made by the Auctioneer on day of sale or during the sale take precedence over any oral or written heretofore.
Buyers Premium: The Buyer's will pay 6% Buyer's Premium which will be added to the bid price to arrive at the contract price.
Possession: At closing and not before.
Survey: Buyer will pay for survey, if one is needed.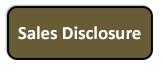 Email: auctions@jswalls.com
FOR PRIVATE SHOWING CALL: 812-249-5090 or 1-877-696-5099
AGENCY: Johnny Swalls Auction, Inc. and it's Representatives are Excluve Agents of the Seller.
AUCTIONEER/BROKER: Col. Johnny Swalls, CAI, GPPA, CAGA, CREA, AU1026257, RB14033902, AC30700074.
982 Real Estate Parcels Sold of the last 999 Listed!!

ADDITIONAL PHOTOS