SOLD!!! $106,000.00 THANK YOU!!!
R. GERTRUDE MANN
5 ACRES, HOME AND POND
Auction Date: Saturday, July 16TH, 2016 Personal Property @ 10 AM, Real Estate @ 12:00 NOON
This property may be purchased prior to Auction by contacting the Auctioneer with an offer and the Seller will act on the offer. The deadline for making this offer is: July 15th @ Noon
DIRECTIONS: FROM RILEY, IN, HEAD EAST ON St. Rd. 46/MAIN St TOWARD S FRYE St. TURN LEFT (NORTH) ONTO S FRYE FOR 2.0 MI, TURN RIGHT (EAST) ONTO E. MOYER DRIVE FOR 1.1 MI, THE HOME WILL BE ON THE RIGHT. WATCH FOR JOHNNY'S SIGNS!!!
The Real Estate is a Ranch Style, Stone home with 3 bedrooms, 3 baths, a covered front porch, covered rear patio, 2-car detached garage, and 2 outbuildings that are all situated on 4.58 acres in a peaceful country setting. The home has a large, stocked, private pond located on the property with a dock, deck, and diving board. The home has well water, septic, electric water heater, central air & heat (heat pump) as well as a Woodstock wood burner and stone fireplace for additional heating options. Included with the home will be the black double oven that is built into a stone wall, Silver Jenn-Air Surface top range, Refrigerator, and a Nu Tone Central Vac.
Antiques: Vintage Stoneware Ceramic blue & white pitcher; Antique floor lamp; WM Rogers & Son, Silver plated flatware in Victorian Rose pattern (Service for 12); Antique Carpenter Saw; Pitcher pump;
Union Ice Company Ice Pick; Cast Iron Pitcher & Pump Collectibles; Cast Iron Combination Safe; Mole Trap; #3 Galvanized Wash Tub; 3 Wood fold-out rulers.
Furniture: Oak Curio Cabinet with bowed front, beveled edge plate glass as well as leaded glass; Table lamp; Floor lamp; 2 Oak top, Cast Iron leg tables; Quilt rack; Metal hall tree; 4 pc bedroom set with Queen bed frame, Highboy dresser, triple dresser w/ mirror, and nightstand; Tiffany-style lamp w/ Cast Iron & Marble base; Custom-made, 7 ft tall Oak China cabinet with bowed glass side panels, Ornate Lion Heads, and Rope Turned pillars; 4 legged lamp table with Ceramic handmade top; Ornate Oak table w/ leaf, 6 Solid Oak w/ Spindle back modern kitchen Chairs; Marble top Wrought Iron Fern stand; Sewing Cabinet; Very Ornate side chair.
Glassware/HH: Majolica-Style, Green and Brown Jardinière Vase with Stand; 2 ft tall Marble floor vase; Collection of Glass/Marble eggs; Handmade Bisque Grandma & Grandpa dolls with rocking bench; Franciscan-ware service for 7; Fresh china (cups, creamer, sugar dish, saucers; Candlewick bowl with lid; Center handle dessert dish; Cut glass Decanter; Pressed glass Fruit Bowl; Deviled Egg plate; Collectible Plates & Saucers; Hand-painted Tea pot; Pressed glass (bowls, dessert dishes, etc.); Silver handled dessert dish; Frosted glass plates; Glass paperweight Doves; 1977 St. Clair glass Apple; Glass Cake Stand with dome lid; Ball glass jars w/ marbles; Pfaltzgraff pitcher; Small Black vase; Glass Brown Tea pot; Quart & Pint size Milk jars; Clear glass water pitcher; Clear ornate vase; Miscellaneous Vases; Hull oven-proof USA Brown ceramic Tea Pot.
Appliances: Viking Husqvarna 400 Computerized Sewing Machine; Neechi Pro-lock sewing machine; Hoover Steam Vac Carpet Shampooer; Hoover Steam Vac powered hand tool; Maytag Washer; Maytag Electric Dryer.
Miscellaneous: Legends of Indiana EZ-Go 107 Electric Golf Cart, Green in Color with Windshield; Primo Kamado Grill; Paddle Boat; Small pull-behind trailer; Gas Weedeater; Pacer trash water pump with gas engine; Leaf Rake; Bird Cage on Wheels; High wheel gas trim mower; Enamel Pull out step stool; Pet carrier; Aluminum Walker; Miscellaneous Concrete Landscaping Décor; Health-O-Meter Platform scale; Pots; Pans; Bake ware; Lots of sewing material; Hand carved Wood Goose; Decorative fireplace cover; Metal Shelving; 2 Coleman lanterns; Holiday Decorations; Gas Cap; #3 Round Galvanized Wash Tub; Galvanized Trashcan; Several Fishing Rods and Reels; Marble Bench; 2 Wrought Iron Patio Tables with Chairs; Concrete Table with 3 Bench seats; Lifestyler Auto Incline Treadmill; Wood Picnic Table.
Guns: RG .22 Caliber, long shot Revolver, Blue steel with case; Rossi .38 Special Revolver, Chrome Model 257b, Nickel plated; Stevens Model 125 .22 Caliber long rifle.
Tools: Wood framed limb trimmer; Staple gun; Squeeze wrench with sockets (New in the box); 3 Carpenters Hammers; Tin Snips; Vise Grips; Pliers; Screw Drivers; Jumper Cables; 16" Level; 1/2 inch Socket set; Extensions; Stack-On 2 piece Tool Box; Flat Files; Needle Nose Pliers; 25 ft tape measure; Channel Lock Pliers; Craftsman Electric Drill 3/8 inch; Glass Cutter; Chain Boomer; 28 ft extension ladder; 2 ft wood level; 2-Wheel Dolly that converts down to a 4-wheel Dolly; Black & Decker Leaf Blower; Hack saw; Saw Blade; Limb Saw; Carpenter Saw; Double Bladed Axe.
Parcel Numbers: 84-10-11-100-007.000-018
Legal Description: MANN ESTATES 2005023021 D-389/816 11-11-8 LOTS 1-2 4.58 AC
Real Estate Taxes: $1,031.10
Terms: The Successful Bidder will deposit 10% of the contract purchase price (minimum $1,000, except for exempt entities) at the Auction in the form of cash, cashier's check, approved personal check or company check with bank letter of guarantee (no bank drafts). The Buyers will sign a non-contingent real estate contract with the balance due in 30 days or thereafter within 5 days of presentation of insurable title. The Real Estate will be sold "AS-IS" with no warranty, expressed or implied, but will be free and clear of any liens or encumbrances. An ALTA 2006 Title Insurance Commitment in the amount of the contract price will be supplied to the Buyers by the Seller and Seller shall pay for title search, premium for owner's policy and cost to correct any title defects. If obtaining a loan, the Buyers shall pay the mortgage policy and recording of necessary documents. The Auction will conclude when the Auctioneer determines that all Buyers have made their best and final offers. Anyone desiring to bid must be approved prior to sale by Johnny Swalls. Any statements made by the Auctioneer on day of sale or during the sale take precedence over any oral or written heretofore.
Buyers Premium: The Buyer's will pay 6% Buyer's Premium which will be added to the bid price to arrive at the contract price.
Possession: At closing and not before.
Survey: Buyer will pay for survey, if one is needed.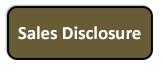 Email: auctions@jswalls.com
FOR PRIVATE SHOWING CALL: 812-249-5090 or 1-877-696-5099
AGENCY: Johnny Swalls Auction, Inc. and it's Representatives are Excluve Agents of the Seller.
AUCTIONEER/BROKER: Col. Johnny Swalls, CAI, GPPA, CAGA, CREA, AU1026257, RB14033902, AC30700074.
1,007 Real Estate Parcels Sold of the last 1,014 Listed!!

ADDITIONAL PHOTOS